Print this page
astrobarry Wants
3.28.06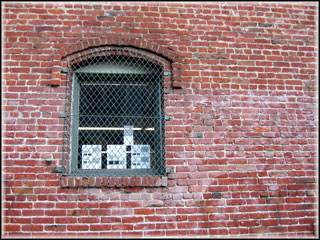 In preparation for tomorrow's (Wed Mar 29) solar eclipse, I hereby release my list of wants into the magical and mysterious interstellar void.
Is there anybody out there? One would assume yes… or else we're a very peculiar anomaly here on Earth, with all those trillion gazillion other Suns out there and each with its requisite systems of orbiting planets… and that just what's physically verifiable in this dimension. Is anybody listening?
As I already told you, this particular Aries eclipse is so ripe with initiatory fire, it'd be a shame to let it pass without sending out a wish, a desire, an intention… or best of all, an absolute commitment to make happen whatever we set our hearts to creating.
Of course, it's not an absolute commitment if we still entertain doubts that we can pull it off. That's why if a distinct 'want' is all we can legitimately muster, then that's plenty. We're pointing ourselves in the right direction, at least. And as we spy the positive results of stating our desires begin to appear, we'll continue to gain confidence… until one day, we have such complete faith in our creative power, we literally can do whatever we want.
It's perfectly all right if we're not there yet, though—and frankly, few of us are. To make magic, we must kindly and compassionately accept the truth of our current realities… even as we reach for more.
With all that in mind, here goes my list. (I'll be posting the ones I've received from you within the next day or two.)
I want to double my current income within two years.


I want to secure at least one regular column-writing gig in a major US publication, in addition to continuing to write for international publications.


I want the changes I'm in the process of making in my home life to prove successful and nourishing for all parties involved.


I want to channel the energy of Pluto's transiting conjunction to my 6th-house North Node into a conscious restructuring of my physical body through a variety of modalities of bodywork, yoga, pilates and martial arts.


I want to transform my irrational anxieties about my physical health into a profound awareness of my innate healing powers.


I want to continue to develop a mutually engaging, enjoyable, and financially profitable partnership with J. Rabbit of The Sacred Well.


I want to attract and establish a mutually beneficial relationship with an accounting and/or financial management specialist.


I want to attract and establish a mutually beneficial relationship with a literary agent.


I want a pet.


I want to help others in whatever capacity I can.


I want to remain an open, willing and active participant in the mysterious unfolding of life.
I'm perpetually thankful for this outlet—my own special soapbox—to use for such self-supportive exercises. And I'm thankful to you for bothering to visit me here, for feeding my vision, for participating, for caring. I hope you get everything you want, with good to all and harm to none. Hallelujah!